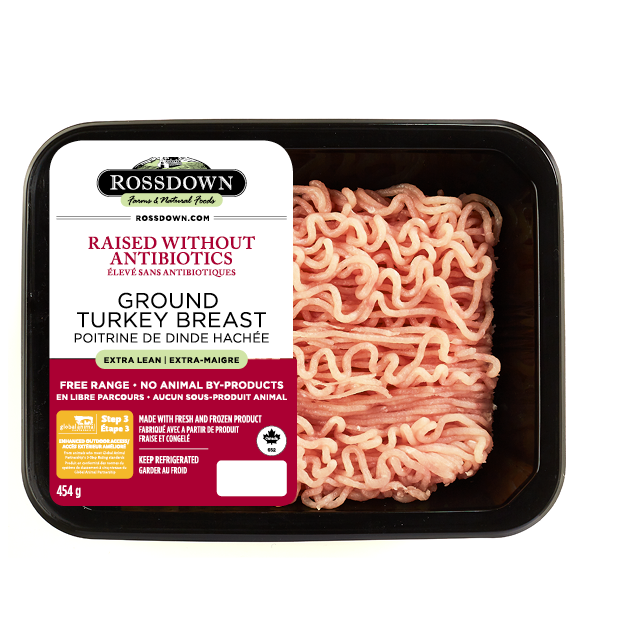 ‹ Back
Raised Without Antibiotics – Ground Turkey Breast
---
Our fresh ground turkey breast is a lean protein that can be used for just about anything: Turkey meatballs, turkey tacos, turkey burgers, and turkey chili are just a few of the ways our customers have making use of this versatile ingredient.
Raised in the British Columbia's Similkameen Valley, our Raised Without Antibiotics Turkeys are free-range and fed an all-vegetarian diet that contains no animal by-products. We're proud to have our Raised Without Antibiotics Turkeys be Certified Humane and certified step three by Global Animal Partnership. Certfied Halal by the BC Muslim Association.
Rossdown Raised Without Antibiotics fresh cut turkey is available year-round at select retailers.
Recipe Ideas