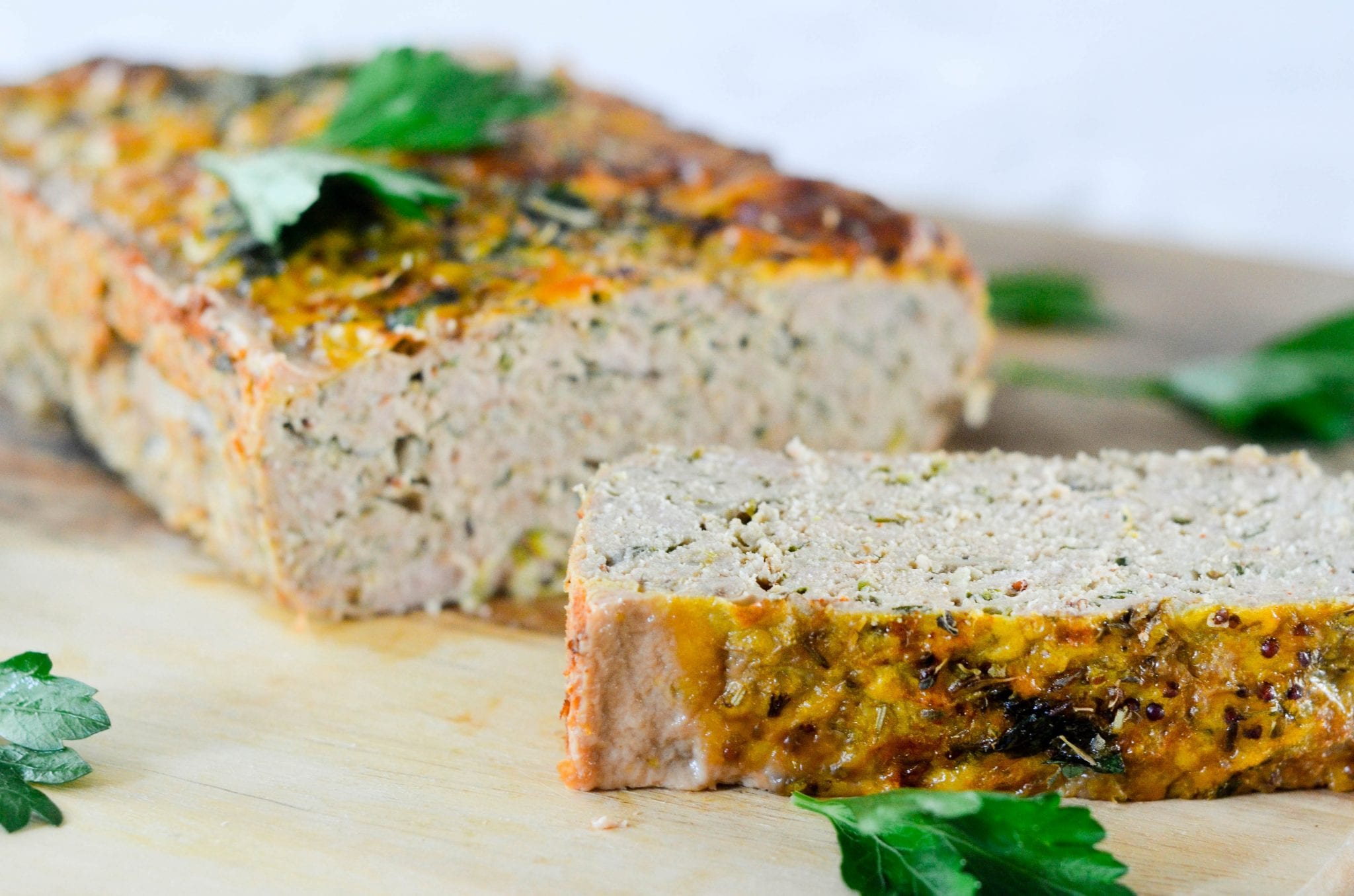 Print
‹ Back
Turkey
Turkey and Mushroom Meatloaf
Prep Time
10 minutes
Cook Time
50 minutes
Total Time
1 hour
---
Ingredients:
5-2lb Rossdown Farms ground turkey
2 large free-range eggs, whisked
2 tbsp grainy mustard
2 tbsp extra virgin olive oil (plus extra for greasing)
1 tsp sea salt
1 tsp paprika
1 tbsp dried herbs or 2 tbsp fresh (rosemary, thyme, oregano, sage)
2 tbsp chopped fresh parsley
2 cloves garlic, minced
3 tbsp coconut flour
1 cup finely chopped mushrooms (about 2 cups whole)
*Optional glaze topping: 1 egg yolk whisked with 2 tbsp olive oil and 1 tsp grainy mustard
---
Directions:
Directions
1. Preheat your oven to 350F, and grease a loaf pan with olive oil and then line it with a long thin strip of parchment paper
2.  Combine turkey with eggs, then add the olive oil, mustard, salt, paprika, herbs, parsley, garlic, followed by the coconut flour (add a bit more if it seems really soupy, or a little less if it's looking too dry)
3. Mix in mushrooms, and transfer to the loaf pan.*Option to glaze the top at this point by dispersing the mixture evenly and sprinkling the loaf with a bit of extra parsley.
4. Bake for about 45-60 minutes, until the center is cooked through (the internal temperature should be about 160F).
Recipe Created By: Ellie Short – www.wholehappy.com