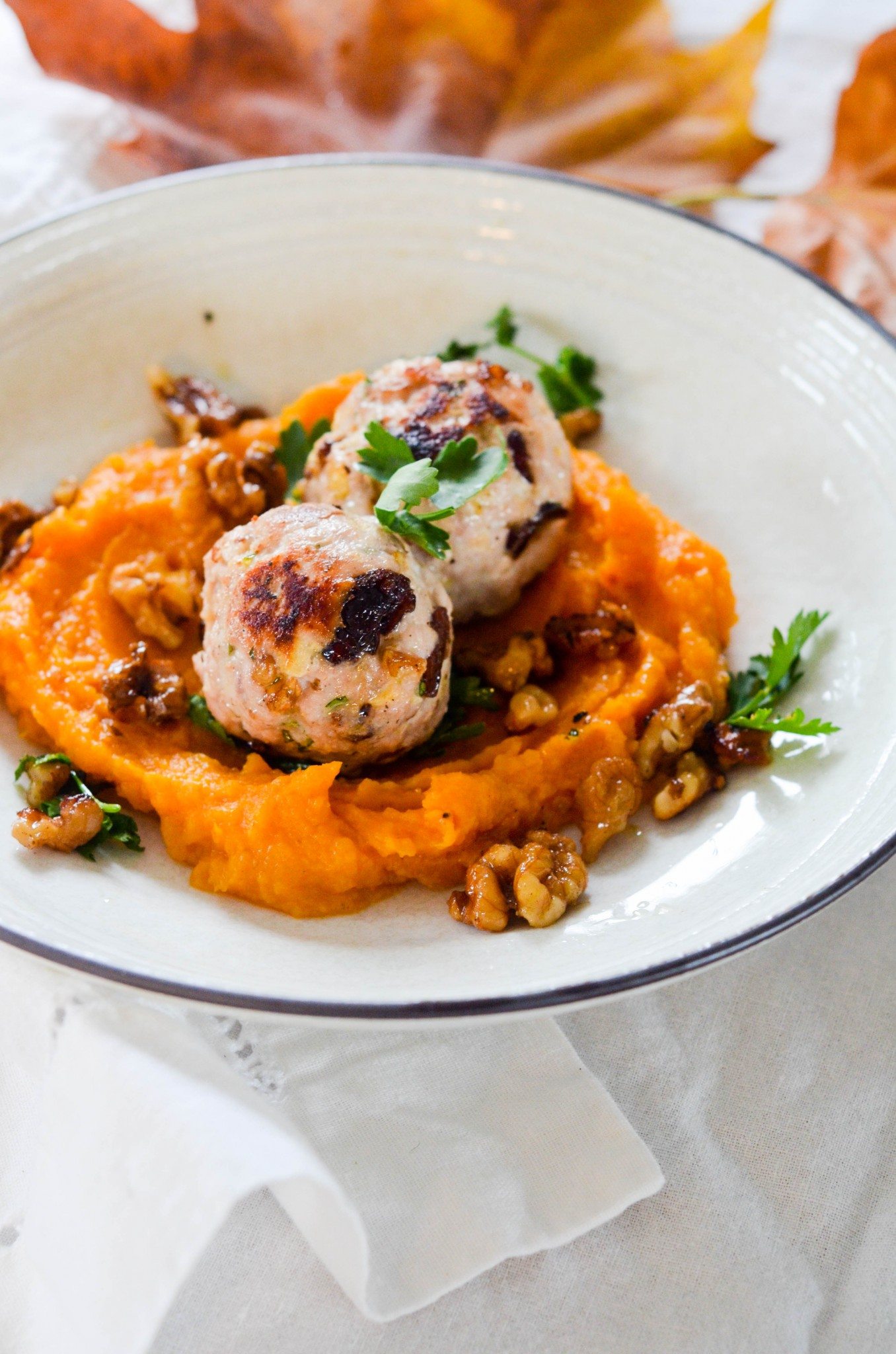 Print
‹ Back
Turkey
Turkey Meatballs with Apple, Cranberry, and Walnuts
Prep Time
10 minutes
Cook Time
20 minutes
Total Time
30 minutes
---
Ingredients:
1 package Rossdown Farms Extra Lean Ground Turkey
¼ cup dried cranberries
¼ cup peeled and diced apple
¼ cup walnut pieces
1 tblsp parsley, chopped
1 clove of garlic, minced
½ tsp sea salt
½ tsp freshly cracked black pepper
Pinch of cinnamon
---
Directions:
Preheat your oven to 400F and line a baking sheet with parchment paper.In a large bowl, mix together all the ingredients until well combined.
Form 6 smooth meatballs, and space them out on the baking tray.Bake for about 20 minutes, until cooked through. *Tip: Once baked, transfer them to a large pan on medium heat, and roll them around with some butter or olive oil and a small drizzle of maple syrup for a tasty golden-hued finish.
Recipe Created By: Ellie Short – www.wholehappy.com