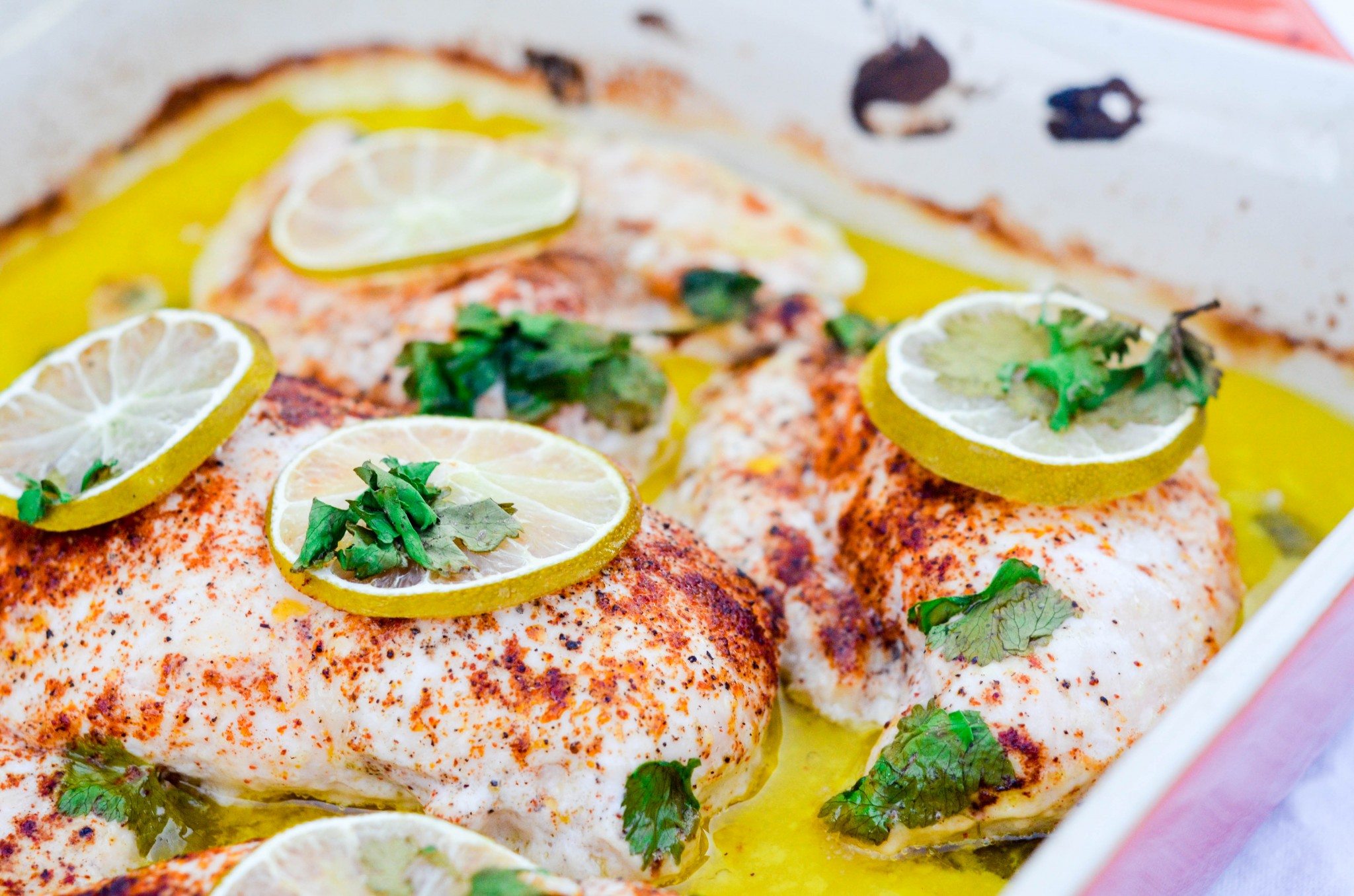 Print
‹ Back
Dinner
Coconut Cilantro Lime Baked Chicken Breasts
Prep Time
5 minutes
Cook Time
30 minutes
Total Time
35 minutes
---
Ingredients:
4 Rossdown Farms chicken breasts
½ cup coconut cream
¼ cup extra virgin olive oil
1 lime, sliced
1 tsp chili powder
¼ cup roughly chopped cilantro
Sea salt and freshly cracked black pepper to taste
---
Directions:
Preheat your oven to 400F.
Place the chicken breasts in a baking dish, and pour over the coconut cream, and olive oil.
Sprinkle with some sea salt and pepper, as well as the chili powder.
Place the lime slices on top of the chicken breasts, and top everything with the chopped cilantro.
Bake for about 20-30 minutes, until the breasts are cooked through.
Recipe Created By: Ellie Short – www.wholehappy.com