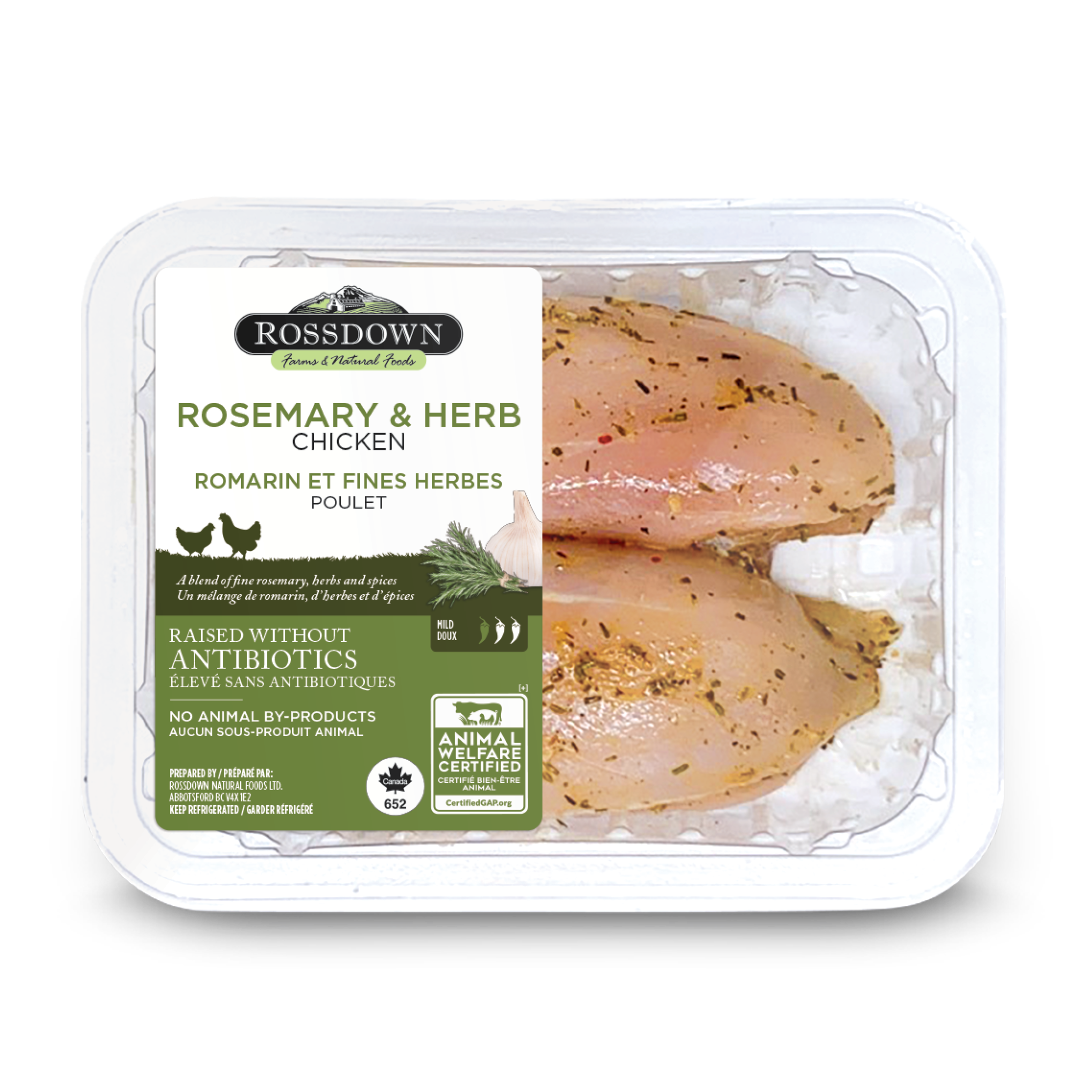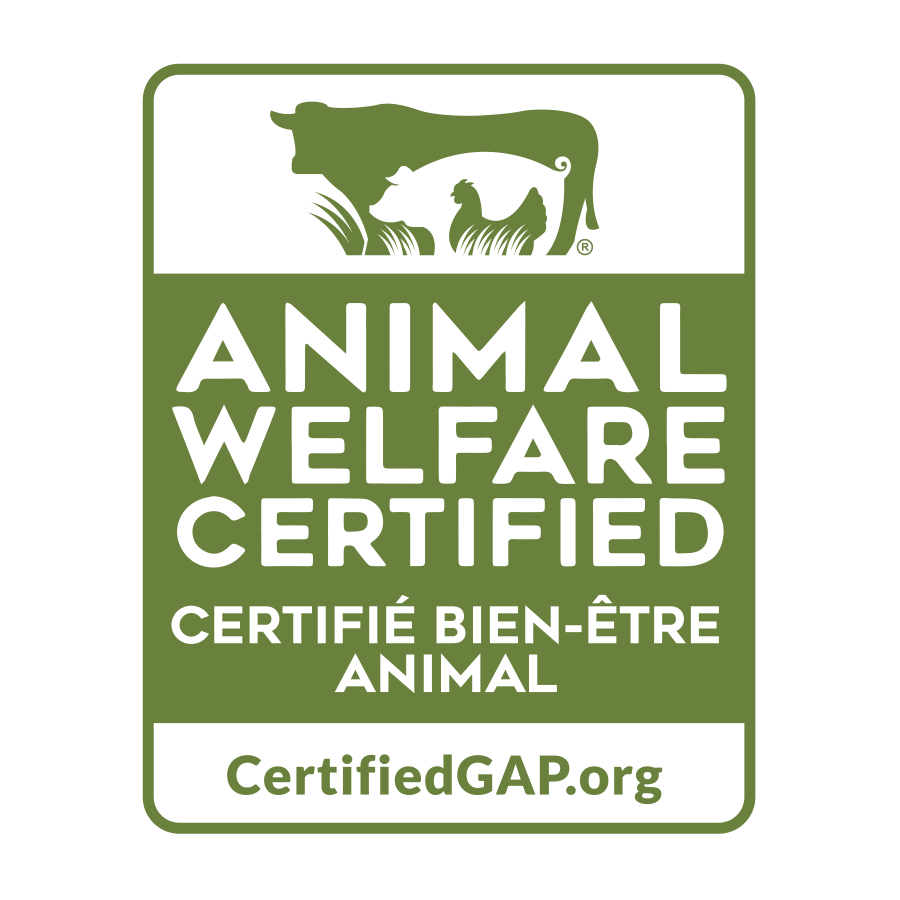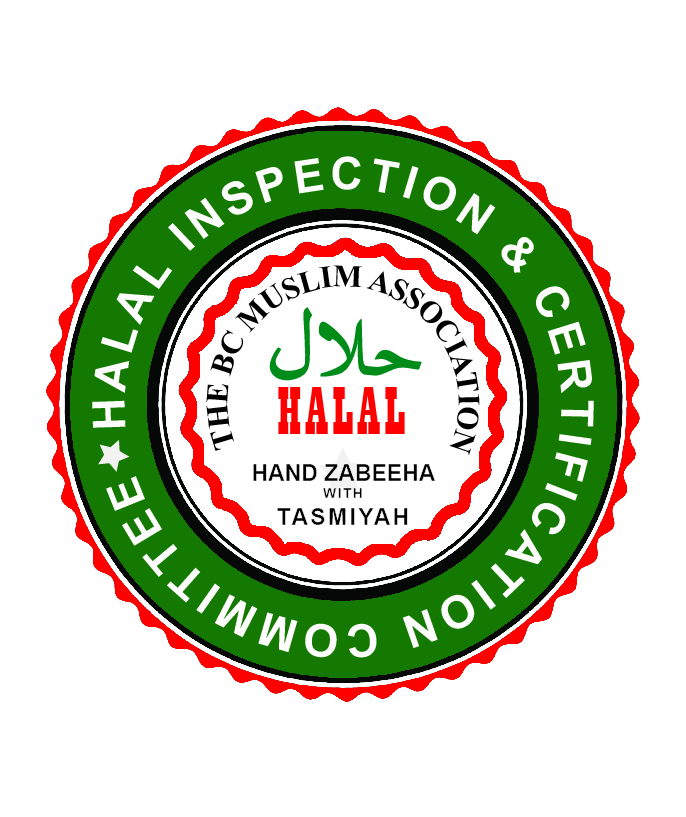 ‹ Back
Rosemary & Herb Marinated Chicken Breast
---
Our Rosemary and Herb is a Rossdown family favourite. A flavourful mixture of rosemary, oregano and thyme with our fresh chicken is perfect as an entree or sliced up in a salad.
Our Raised Without Antibiotics Chickens are fed a 100% Vegetarian Diet and raised in an environment that is Animal Welfare Certified by Global Animal Partnership – Step 1.
Our marinated meal helpers are always easy to cook – They're great for the oven, stove, BBQ or Air Fryer.   Cook your chicken to an internal temperature to 165 degrees F.
Ingredients: Chicken, Canola oil, Salt, Herbs (rosemary, oregano, thyme), Palm fat, Spices (contains paprika, turmeric), Dehydrated vegetables (onion, chili), Garlic powder, Onion powder.
We're proud to offer #1 PETE recyclable trays for all of our marinated chicken and turkey products.
Certified Halal.