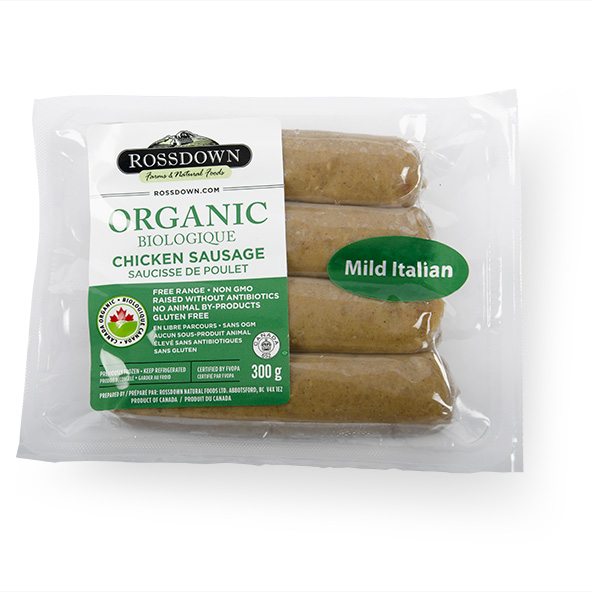 ‹ Back
Organic Chicken Sausage – Mild Italian
---
Our gluten free Mild Italian organic chicken sausage is full of flavour and easy to prepare. They can be enjoyed on their own or cut up and used as part of recipe.
Our organic sausages are made from chickens that are free range, raised without antibiotics and fed a vegetarian diet that is non-GMO. They're also rated step three by Global Animal Partnership. 
Check out our other gluten free organic chicken sausage flavours, including: Sundried Tomato and Basil, Apple Spice, Hot Italian , Brawurst  and our classic Farmer Sausage.
Recipe Ideas